Genetic factors, congenital abnormalities or injury leading to damage to the growth plates in the leg bones can lead to abnormalities in the development of the limbs and resultant pain, mobility issues and joint disease.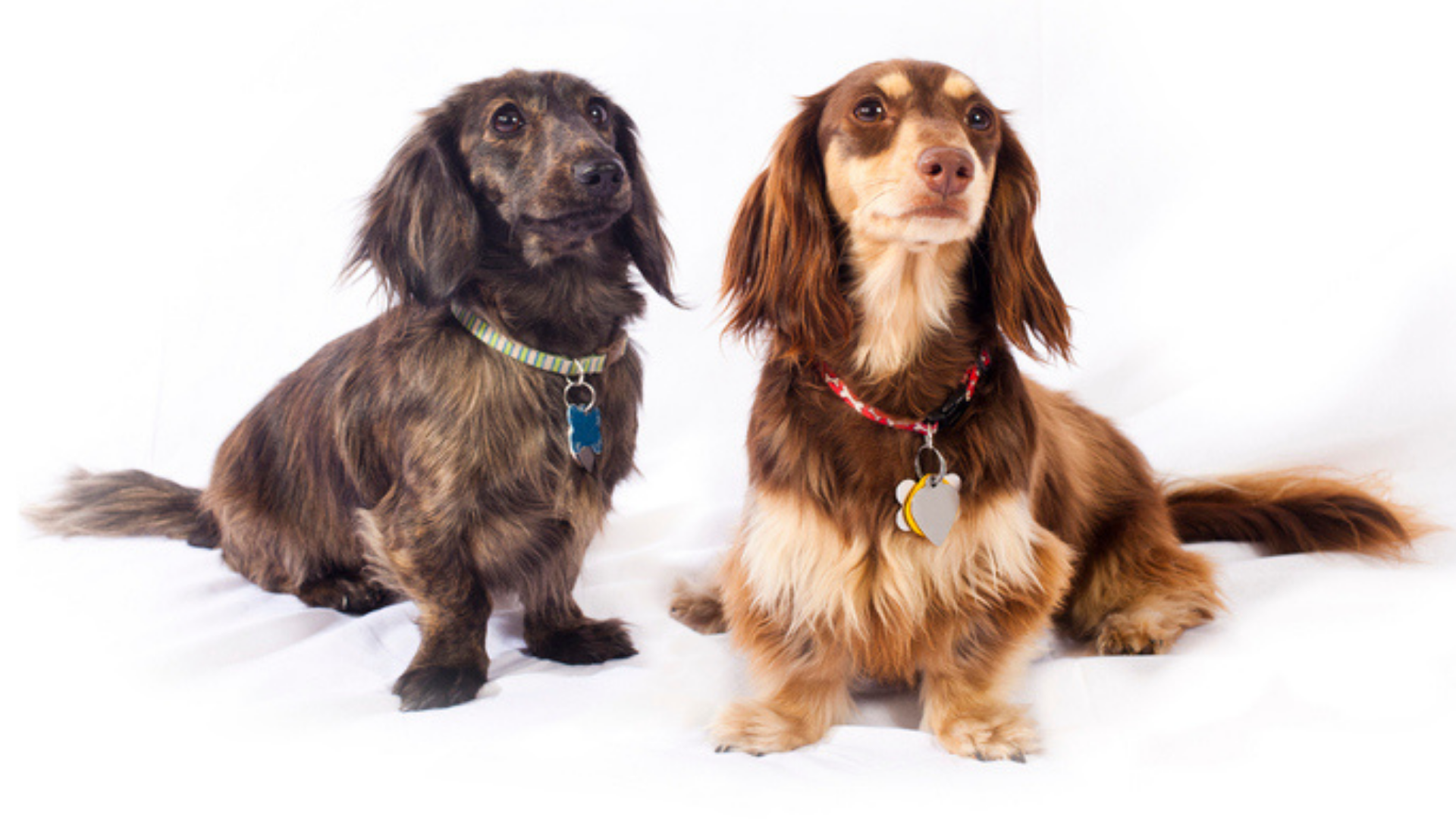 What are Angular Limb Deformities?
Angular limb deformity is a term used to describe several disorders that affect leg growth, development, and alignment. These deformities usually affect long bones in the limb, with the majority occurring to the lower half of the front legs in dogs. These disorders occur when a bone grows incorrectly (too fast, too slow, curved) which may be due to a genetic factors, congenital abnormalities, or traumatic incidents. This then results in abnormal leg growth which can affect the pet's mobility, cause pain as well as cause degenerative joint disease.
Who is affected?
As angular limb deformities occur during the growth stage of an animal, they are typically seen in animals less than a year old. There are some breed predispositions, with angular limb deformities usually affecting either very small or large breed dogs. Chondrodystrophic breeds are also overrepresented with Miniature Dachshunds having the highest prevalence in 2020 according to PetSure data.
According to PetSure data in the 2020 calendar year, angular limb deformities were most prevalent in the following breeds:
| | |
| --- | --- |
| Breed | Prevalence |
| Miniature Dachsund – Long Haired | 0.57% |
| Havanese | 0.41% |
| Welsh Corgi | 0.36% |
| Bernese Mountain Dog | 0.35% |
| Shih Tzu | 0.24% |
| Lhasa Apso | 0.20% |
| Newfoundland | 0.20% |
| Bichon Frise | 0.16% |
| Rhodesian Ridgeback | 0.15% |
| Great Dane | 0.15% |
Prevalence = Total number of unique claiming pets / total number of insured pets across 12-month period. Excludes breeds with less than 500 active pet insurance policies.
Signs of Angular Limb Deformity
Generally, the abnormal physical angle of the affected leg is visibly noticeable, however in some breeds some angular deformity is considered 'normal' so a veterinary evaluation will be required to understand whether the angle is likely to be problematic for the pet. In cases of trauma, only one limb may be affected which is a good indication there's a problem. The paw may angle towards the midline of the body (varus), or away from the midline (valgus). The angular deformity may be accompanied by pain, limping, or swelling.
Management of Angular Limb Deformity
The good news is that treatment of angular limb deformities is not always necessary. It depends on how severely the limb and the pet is affected. Because some breeds such as Dachshunds and Corgis are bred to have shorter legs, some natural angular deformity may be considered normal, and may not bother the dog. X-rays are used to evaluate the affected limb(s). Where treatment is required, it is often in the form of surgical intervention. This will depend on the bones involved, how this has altered the limb's development and the severity of the angulation of the limb. Other treatments may include pain relief, anti-inflammatories, and chondroprotectants.
How much does it cost to treat?
According to PetSure claims data in 2020, the average cost of a single treatment relating to angular limb deformities was $683. The highest cost for a single treatment was $9,082.
Is it covered by pet insurance?
Angular limb deformities may be covered by Comprehensive Accidental Injury and Illness pet insurance policies administered by PetSure (check our brand partners at petsure.com.au/partners), unless related to a pre-existing condition or exclusion. Please refer to your policy documents including Certificate of Insurance and Product Disclosure Statement (PDS) for more information on whether this condition is covered under your policy.
Disclaimer: Reimbursement for these claims would be subject to limits, such as annual benefit limits or sub-limits, benefit percentage, applicable waiting periods and any applicable excess. Cover is subject to the policy terms and conditions. You should consider the relevant Product Disclosure Statement or policy wording available from the relevant provider.
REFERENCES
DVM360_Angular_Limb_Deformity 8th June 2021
VIN_Chondrodystrophy 8th June 2021
TodaysVeterinaryPractice_Juvenile_Orthopedic_Diseases 8th June 2021