With consistent use of preventatives, paralysis tick disease is becoming a preventable disease.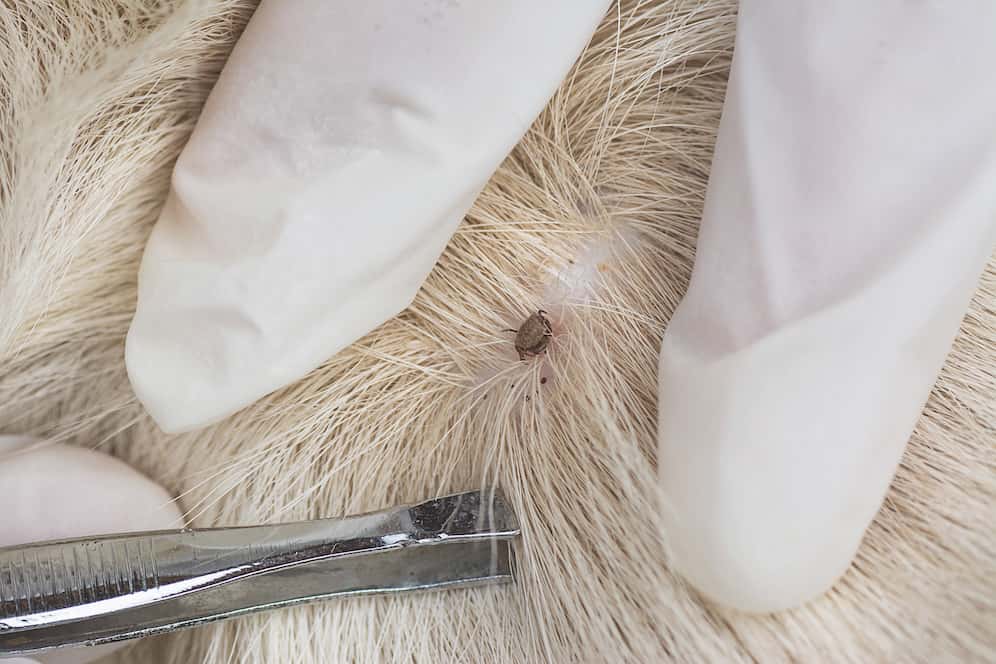 Since 2013 with the release of new tick paralysis preventatives including NexGard, Bravecto and Scalibor, insurance claims have dropped from 0.6% to around 0.2%. However, if a dog or cat is affected by a paralysis tick, it is still a serious and potentially fatal disease. Not all pets survive even with the most advanced treatment available.
Tick paralysis occurs mostly in known tick areas, particularly along Australia's east coast.
Tick paralysis claims location map
Paralysis ticks attach onto dogs and cats and then burrow their mouth-parts into the skin. The tick feeds on the host's blood, injecting small amounts of toxic saliva into the dog or cat, which causes weakness and ultimately paralysis.
Treatment and costs
Most tick paralysis cases are treated by general practice vets, but there has been an increase in the number of dogs and cats receiving treatment at emergency and specialist/referral hospitals where they are able to provide 24-hour care for critical patients.
Some animals require assistance with breathing to maintain adequate oxygen levels, as the tick toxin affects an animal's respiration.
Prevention is the best cure, as treatment can add up to thousands of dollars if the pet requires intensive care and/or mechanical assistance to breathe.
Generally, pet insurance policies have an annual sub-limit for paralysis tick treatment, so insurers will only cover you up to a certain amount. Refer to your insurer for full coverage details.
Tips to help protect your pet
Use paralysis tick preventatives. There are excellent products that are long-acting and easy to administer. PetSure vets recommend Bravecto, Seresto or NexGard. The bonus is that these products also cover for fleas. Vets can also advise on the best product based on individual circumstances.
Avoid bush habitats if possible. The coastal strip of the east coast of Australia, running from far north Queensland to Victoria, is where paralysis ticks are located. Before visiting tick-prone areas, even only for short periods, use preventatives.
Have long-haired pets clipped to make it easier to find ticks. Check pets for ticks every day (front legs, neck, face and ears are common targets).
Check every part of pets and, if a tick is found, look for others.
If a tick is found, remove it immediately with a pair of tweezers by gently pulling upwards and seek veterinary attention.
Any advice is general only and may not be right for you. Cover is subject to the policy terms and conditions. You should consider the relevant Product Disclosure Statement or policy wording available from the relevant provider to decide if a product is right for you. Insurance products are issued by The Hollard Insurance Company (ABN 78 090 584 473; AFSL 241436) and administered by PetSure (Australia) Pty Ltd (ABN 95 075 949 923; AFSL 420183) through our Authorised Representatives and our distribution partners.