PetSure announces product improvements
Roxanne Libatique13 Jul 2021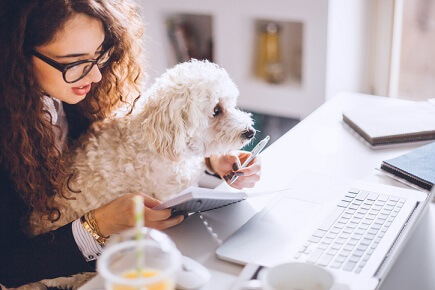 PetSure has improved its products to help pet parents access more claimable conditions – following feedback from customers, veterinarians (vets), and PetSure chief vet officer Dr Dani Hoolahan.
Other changes include:
Making car and travel sickness, feline infectious peritonitis, de-sexing procedures medically necessary to treat inflammation or cancer, and adverse reactions to preventive care treatments claimable under comprehensive policies;
Making total hip replacements claimable under some comprehensive policies;
Making GapOnly on-the-spot claim options augmented by on-the-spot in-clinic GapOnly service;
Removing time limit for submitting claims;
Extending coverage for emergency boarding to those in family violence situations;
Removing limit for ingestion-of-foreign-object conditions on comprehensive policies;
Providing coverage for most parasitic conditions on comprehensive policies;
Including temporary pre-existing conditions in coverage if there have been no signs or symptoms for 18 months; and
Making claim pre-approval available for all customers seeking clarity on their claim benefits.
Read more: PetSure amends stance on pre-existing conditions
PetSure said in a statement: "No pet parent likes to see their fur-baby unwell. When it happens, it's distressing. You really don't need the extra worry about how you'll help them back to health. That's why it's reassuring to know PetSure is constantly improving our products to increase the benefits you may get for them.
"It's important to us that we meet your changing needs while staying clinically relevant as the veterinary industry evolves."
PetSure explained that changes to its products help not only pets and their pet parents but also vets as vet costs keep rising, the technology constantly changes, and treatment options are growing.
"Many pet parents are not familiar with the costs associated with exceptional quality care, and unfortunately, in many cases, the cost of veterinary care can exceed what a pet parent is able to comfortably afford," Dr Hoolahan said.
PetSure said it will continue working closely with vets, listening to feedback, adapting to industry changes, and innovating with its products.