With the ongoing COVID lock downs threatening to stop our immersive PetSure Veterinary Student Internship program, we've taken a novel approach to the situation, adapting the program to rise to the challenge.
Although we cannot wait to be back in our fantastic Chatswood office, our latest student Sophie will get to know PetSure by spending time with our Claims, Marketing, IT and GapOnly teams remotely from the safety of her home.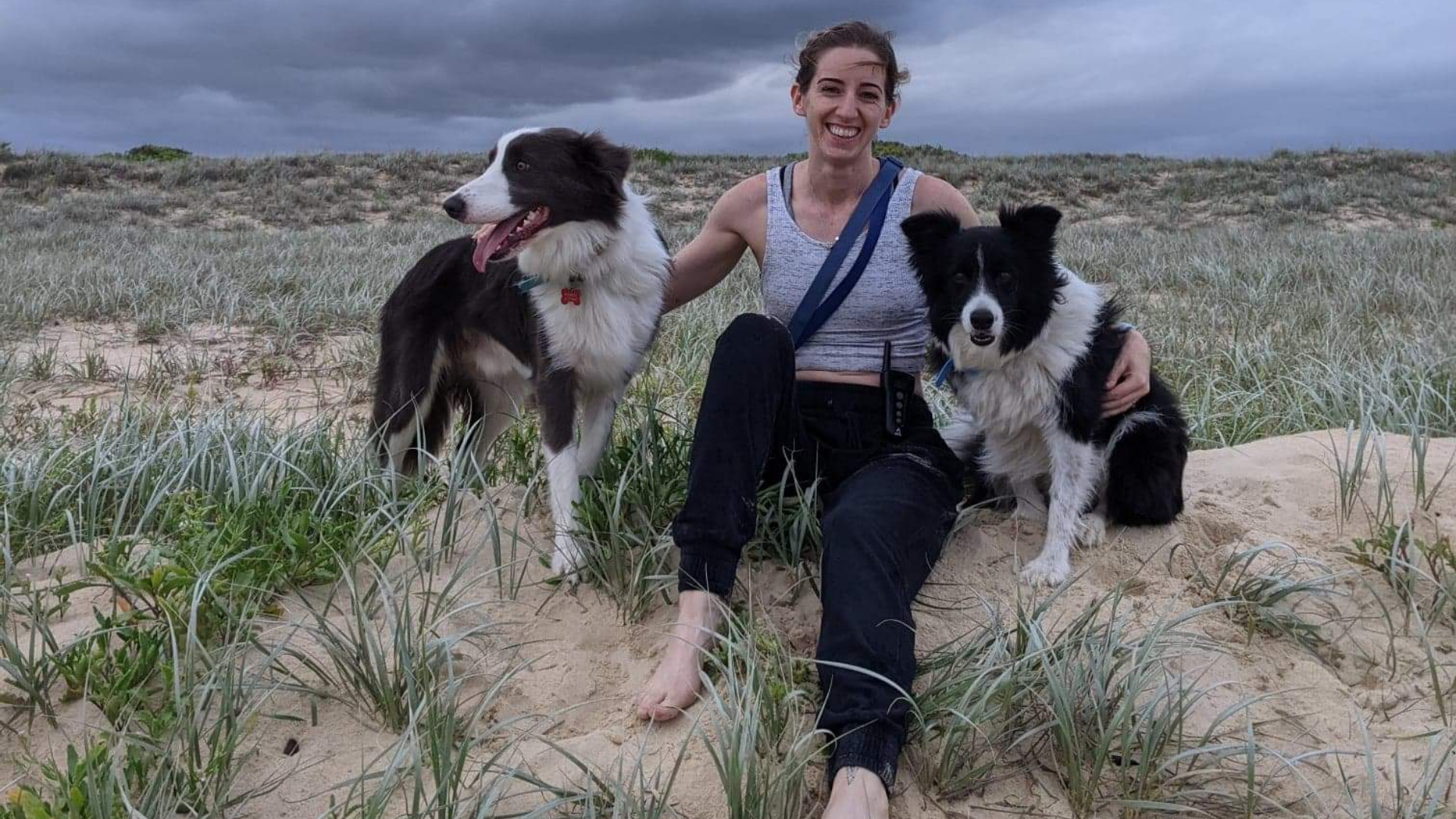 Meet Sophie
Originally from Queensland, Sophie relocated to Sydney to pursue a career in Veterinary Science.
Q. Hi Sophie! Thanks for joining our 2021 PetSure Vet Student Internship Program. Can you start with telling us a little about yourself?
A. I have always wanted to be a vet but never thought it was an attainable dream, so I became a journalist and a marketing coordinator for a number of years before I switched to vet studies. I want to educate owners on animal welfare and care, and this is a big aspect of how I communicate with owners.
Q. What are you hoping to gain from your time at PetSure?
A. I would like to learn how pet insurance works; how it is applied and what kind of things disqualify animals from being covered.
Q. What's one thing people would be surprised to learn about you?
A. I am a rock climber/boulderer.
Q. Do you have any pets?
A. I have two rescue border collies, Klay who is 12 and Hank who is 2 as well as an ex-clinic cat called George.
Q. What quote or saying do you live by?
A. Calm over stress, faith over fear.
Q. What do you understand pet insurance to be?
A. Financial protection for animals when the unexpected happens.
Q. What is your veterinary career goal?
A. To make owners feel comfortable and happy with their decisions with their pets' healthcare in GP, and to also work in emergency.
Follow our Veterinary Student Interns during their PetSure journey on our Facebook (@PetSureAustralia) and Instagram (@petsure_australia) channels.