Knowledge hub
From the latest pet trends, tips from our vets and news on pet insurance, we've got you and your fur-baby covered.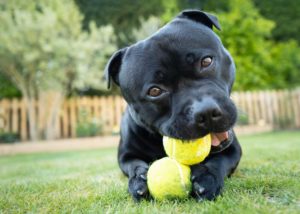 Staffordshire Bull Terrier (Staffy) | breed profile
Staffordshire Bull Terriers (or 'Staffys' as they're more commonly known) originated in Birmingham, England in the 1800's. The "bull and terrier" ancestors were bred for bull baiting, a blood sport involving pitting a bull against a dog. When bull baiting was banned in 1835, they were used in dog fighting. The breed attained UK Kennel Club recognition on 25 May 1935.
Keep reading
Latest stories